The Minneapolis Star Tribune is sponsoring a children's Halloween costume contest again this year, which means that I'm going to be spamming everyone with vote requests soon. So steel yourselves for that.

In the meantime, please help me decide which image of Stuart dressed as Max from Where the Wild Things Are (apparently a popular costume due to Halloween's coincidence with the release of the film adaptation of the book) to submit.


1.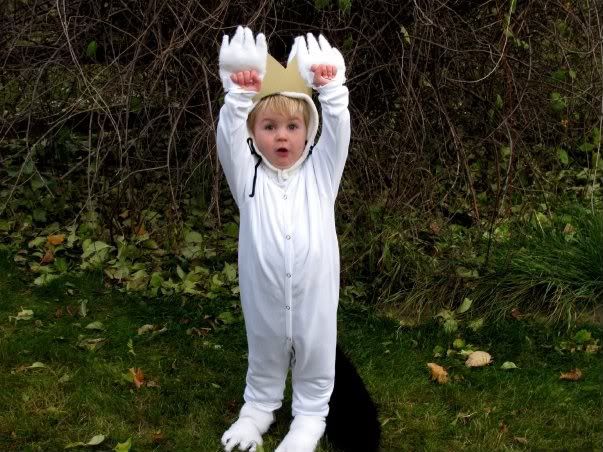 "Let the wild rumpus start!"



2.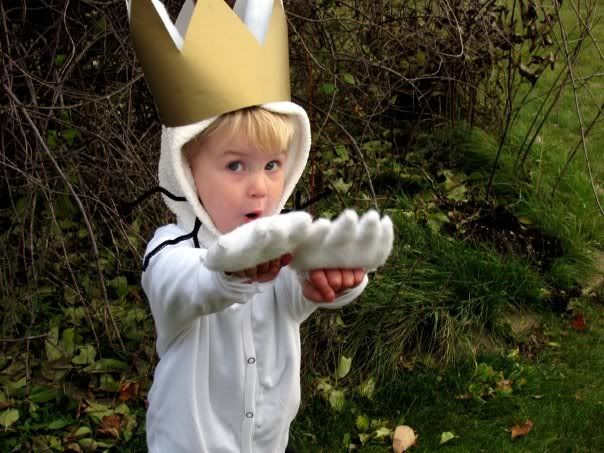 This one is cute enough, but not a full-body shot.



3.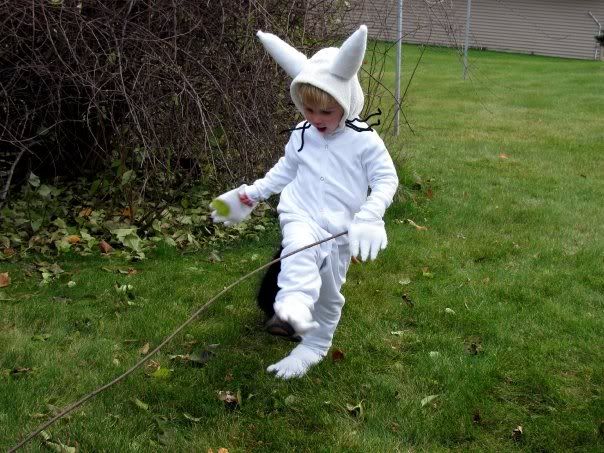 Probably my favorite of the three because it's so natural-looking and gives you a good feel for the costume. He's not wearing the crown, though, which might lead some to mistake him for ... some kind of bunny/cat hybrid.