I made a Waldorf-style doll for MaryAlice's second birthday (this past Saturday). This was something I'd wanted to have finished for her birthday last year. Then it was pushed up to Christmas. It finally existed as something other than a disembodied, hairless head around early August when I decided to buckle down and complete a little bit of it whenever I could steal an hour or two from myself.

All in all, I'm satisfied with the way it came out ... although some elements of the construction process continue to baffle and frustrate me. (How do you eliminate the chin-puckering? I even tried to "inject" additional wool batting, through a hidden slit, in a macabre, reverse-doll-liposuction procedure!). I tend to have my own, somewhat circuitous approach to projects like these; so I imagine a lot of my frustrations could be solved if I just, you know, followed my internet tutorials more faithfully. Traditional modes of spatial reasoning are not my strong-suit, I guess.

There are a couple of hastily-captured pictures beneath the cut. I'm thinking of putting the hair into buns, á la Bamboletta, because it tends to get a little bit out-of-control when MaryAlice actually, like, plays with the doll. Other than that, I think I've shown admirable restraint in nit-picking avoidance!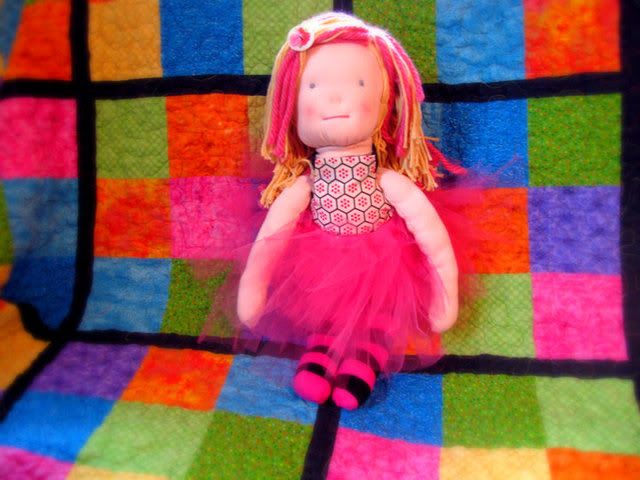 I made the outfit, too, with guidance and inspiration from
light_string. I'm kind of in love with the honeycomb fabric (some of the cells have little, pink bee silhouettes!) I found for the top!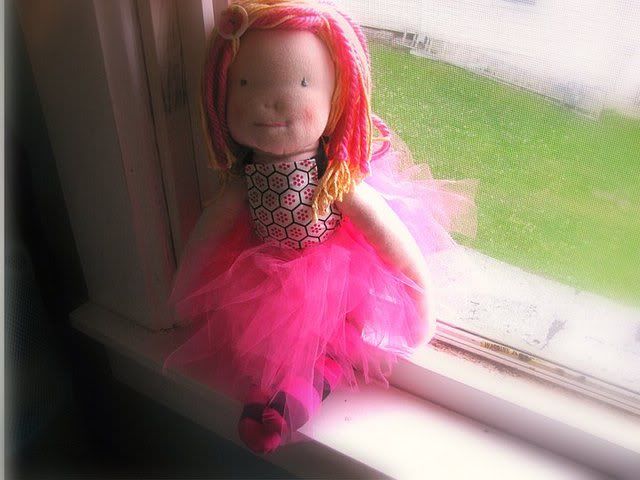 It was too dark and damp outside to do any outdoor photos, so this is as close as I could get to "natural light."



Stuart has requested a "boy doll" for his birthday (in December). So it looks like I'll be taking another crack at it! And, while we're on the subject: if anyone has great insights on boy doll wig-making, I'm all ears ... .